The 2020 trend has been changed—60-70 % of peoples who want to set up a new blog willing to go for a micro-niche.
Previously, there was a trend like people were creating a blog in multiple niches, and because of working alone, they were not able to cover different areas. And last they closed there blog because not getting proper traffic and not publishing content regularly.
If I will tell about my journey in 2015, 5 years back from Today, my first blog was also on multiple niches. Here multiple niches mean a blog covering many categories like top 10, health, trending, education, and many more.
I have been working on my blog for two years, and after that, I have stopped working and have not renewed my domain. That was the end of my first blog.
What problem was I faced at that time?
I was a college student in 2015, so I have to focus on my blog along with my college curriculum. And on my blog, there are multiple areas or it can say that various niches that I could not cover.
Because to publish quality content, you need to do some research over it. And I was targeting different niches, so it was very tough for me to study different topics and publish quality content.
And believe me, I am not alone; there are many other new bloggers here who are making the same mistakes.
After the struggle of my two years, I finally decided to go with micro-niche. Believe me, I have got decent result even now a day I am still getting too much traffic on my micro niche blogs.
What are the benefits of selecting micro-niche?
If you are looking for very high traffic, then it might not be the best option. But if you want guaranteed results on your niche/ micro-niche blog in less effort, this is the best option. And Today, the trend says search engines are also started giving preference to micro-niche blog. But the condition is your micro niche blog should be qualitative and original.
I hope one question may be coming to your mind like what is a micro niche? Because we have already seen this word much time, but still I have not aware you of it.
A micro niche is a very specific area of a big niche. If I talk about Men's Lifestyle, then it could be a niche. But in this niche, there would be different subcategories (that can be considered a micro-niche) like hair gel, jeans, shirts, shoes, etc.
Here I would like to go for shoes. We will then set up a blog where I will write various posts after keyword research related to shoe micro-niche. Our Keyword will be like "sports shoes for men," "best sport shoes for mens", "shoes under 1000" like this. Now Here, we are targeting specific micro-niche shoes. If someone does a query, then search engines will understand our blog like this blog is specialized in shoes, and it will give preference to our blog and show our site in the result. But to rank your site a good, original, informative content is required, and also, along with that, complete SEO will be required.
So Today, we will learn Basic SEO, which is required for your new blog. Like Complete Basic SEO strategy in 7 steps from selecting micro-niche to link building.
So Stay tuned and read till the end. I will guarantee that you will learn a lot here as you had never before.
Learning and Implementing SEO is not that tough task, but doing it correctly matters a lot.
I am trying to target newbies and beginners who have little and half-knowledge of SEO by this post. And If you think you have good knowledge, you can also view this article because you may get something new here.
Basically, on the internet, many articles are clamming various SEO strategies for the new micro-niche blog.
But in this article, I am sharing SEO steps from ground to advanced level. If you have a website or you want to set up a new blog but don't know where to start implementing SEO, you should follow the complete tutorial. I guaranteed that at the end of this article, you are able to perform SEO for your website. After learning till the end, you need not beg for help regarding SEO from anyone.
If you will have any doubt, do comment. I will help you out.
So now, without any delay, let's start learning.
I have broken complete SEO strategy and planning into 7 Steps. By following this, you can optimize your micro niche blog for search engines.
Optimize you Micro niche Blog in 7 steps
Niche Research
Keyword / Seed Keyword Research
Competitors Analysis
Content Development
On-Page SEO
Technical SEO
Link Building / off-Page SEO
Note: If You want to start a new blog, you should follow steps from step 1 to step 7. And If you already have a blog, then first, you can do step 3 Competitors Analysis and then Follow step 1 and step 2.
So Let's start.
Niche Research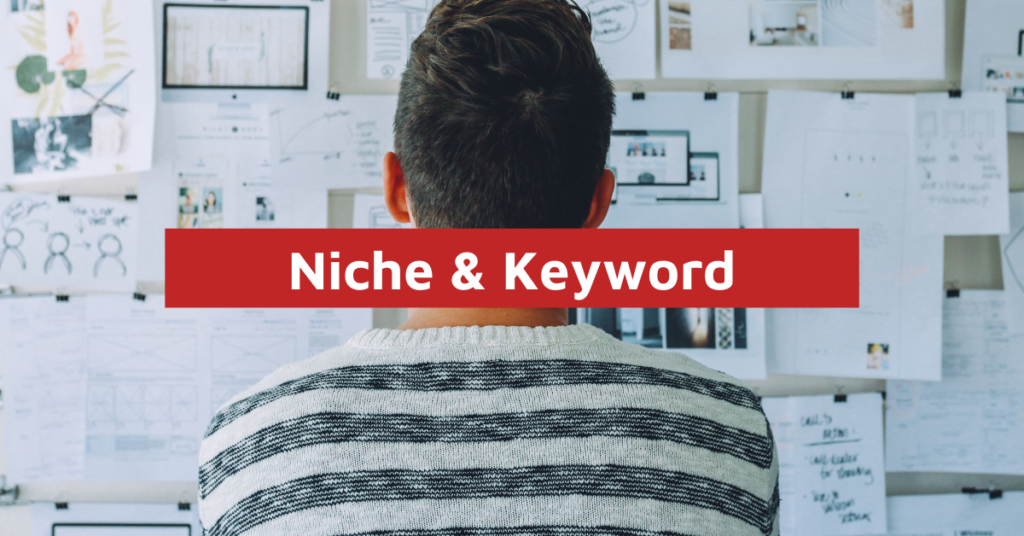 Here I suppose you don't know anything, and you don't have anything means you are completely blank. Now the question is, what should you do?
So your first step should understand your knowledge means on what area your expertise is. Because at last, you have to prepare good content to engage your readers because quality content is everything on your website. Your site will be popular in the future only because of your content.
And also, there is an option, if you don't want to prepare content by yourself, then you may hire a content writer, but you have to pay for it. And at initial, I recommend you should prepare your content by yourself because later, if you will hire any writer, you can judge their content quality.
If I talked about myself, I have some knowledge of the Home and Garden niche. So today, I am going to select the Home and Garden niche. If you have something another niche, then you can choose as per your convenience.
If I let you know, then Home & garden is a very big niche in itself. And I can't cover the whole topic of this niche.
So I have decided to target micro-niche so that alone I can handle it alone because ranking blog requires lots of effort.
So here I have decided to select micro-niche "steam cleaner."
In a separate article, I will guide you on effectively doing such micro niche research.
Cool!!
Finally, We have completed niche research.
FAQs: I hope maybe some questions are coming to your mind related to a niche's competitiveness. So here I want to let you know that it is a secondary thing. Anyone can rank on any keywords with an effective SEO strategy, so you don't need to worry about it. Your blog will not rank on a niche, but it will rank on some mid-tail and long-tail keywords.
Every niche has some highly competitive, low competitive, and medium competitive keywords.
Initially, we target low, competitive keywords, then medium competitive and at last high competitive.
Keyword Research
After selecting a niche or micro-niche, our next step is keyword research. So here, we will do keyword research. We will do keyword research on the chosen micro-niche "steam-cleaner".
So do to keyword research here, I will use the premium tool Ahref. And the criteria I will follow.
The keyword difficulty should be a maximum of 10.
The monthly average volume should min.100
CPC should at least $ 0.01
The country I want to target the US."
This criterion is not constant. It may change as per your niche and competition.
Note: One golden concept I want to share with you. Suppose I have selected one Keyword, "how to clean a steam cleaner," which monthly average volume is 50, and the Keyword difficulty is 4.
If I prepare content on the keyword "how to clean a steam cleaner," along with your targeted Keyword, your post will also rank on some related keywords. So my personal opinion is 50 volume is still good to go.
Suppose this post started ranking on 30 or 40 keywords. And on average, one Keyword has only 30 volumes. Then overall, this one article will get an average of 40*30 = 1200 volume traffic.
Competitor analysis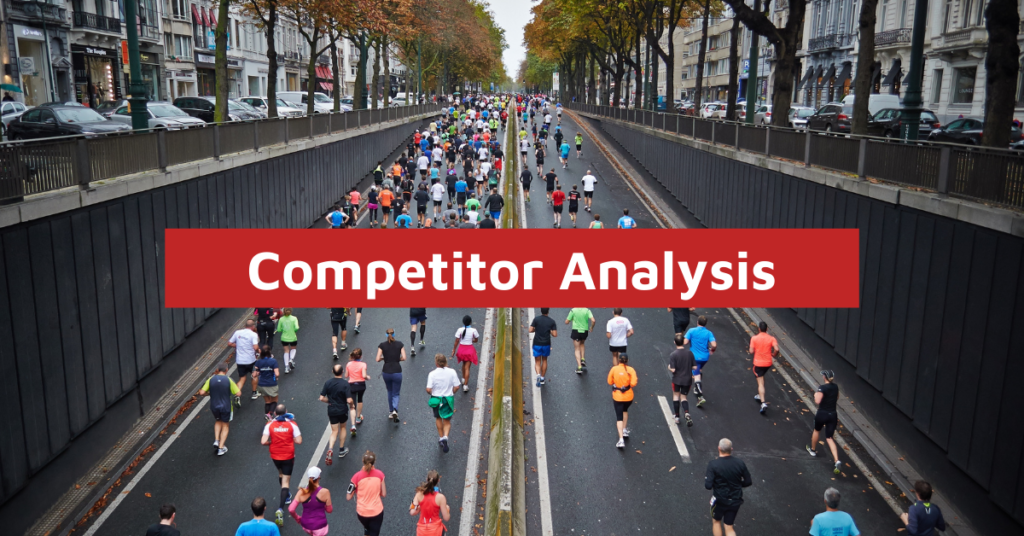 Now, this is, again, an essential step for your blog.
Competitor analysis is only a step that will help you to decide :
post length and word count of your post
website backlink insight
Your website and Post structure
Decision in Category
And many more.
Competitor analysis is a very important step in the whole SEO journey. Because most of the time, it can give you an idea about niche selection. Suppose you have selected a micro-niche by your wish, and after the analysis of your competitor, you find that your competitor is much powerful. In that case, you can go for another low competitive after research. If your competitor is not strong, then you can beat them by applying a good SEO strategy.
Competitor analysis also gives you complete data about post length and word count. Suppose your competitor's post ranking on your Keyword having 1000 word count and having only 2-3 subheadings and some backlinks. Now, if you prepare the content of 1500 words with 5-6 relevant heading, some relevant images, infographics, and some powerful backlink compared to competitors. Search engines will give first priority to your website because your blog is now more informative than your competitors.
Now I hope you understand this.
Let's move on to the next topics.
Content Development
Relevant content that satisfies the keyword intent is king. Because very soon, you will see that the game of keyword stuffing will dead, or you can say that it is now dead. I am saying this because I have done some queries on Google, and I have found that my Keyword is not present on the blog, which is ranking in top position.
You can also do it and analyze what I am saying.
Do a query like "top 10 best steam cleaner review" and see the results. Now go to each website that is ranking on google and try to find this Keyword on that website. Maybe you can find this Keyword on some website, but on some websites, this Keyword may not be present but still ranking on google.
So what is this?
This is content intent. Means what query user has done that site, content is satisfying there intent so that they are ranking.
So if you want to develop content, focus on keyword intent, analyze your competitors' content and content structure. Try to make your content best than your competitors that will give a good ranking.
On-Page SEO
On-Page SEO is also an important part of the SEO process. There are some on-page SEO checklists, which I have mentioned below.
Optimize SEO Title: The title should be attractive, which will improve your CTR(Click Through Rate). Also, include keywords in the blog title with a meaningful sentence that will also improve CTR.
Optimize Site URL: Site URL should not be lengthy. Also, try not to include any number and special character on it. Try dash(-) to separate multiple words of your URL.
Optimize Site meta description: Site meta description describes your blog. This means it should be optimized like anyone can understand your blog by reading your site meta description.
Proper use of subheading tags h2, h3, h4
Use a Table of content so that the user can navigate on a particular topic by just one click.
Use Bullet Points for important content.
Do internal linking of your blogs.
Optimize images: Try to make an image name and alt tag of an image that should include keywords.
This is all about basic On-Page SEO Setup for your blog.
Now it time to move on to Technical SEO.
Technical SEO
In most of the cases, I have seen that people consider On-Page SEO as Technical SEO. You can also find somewhere some of the common checklists between these two. But both on-page and technical SEO is different. In Technical SEO, we fix technical error if anyone is on our website.
Below you can find some Technical SEO checklists
Specify your domain names like www or non-www. At the time of the wordpress installation, you can select this option.
Active your SSL certificate if missing on your domain name.
Also, see for HTTPS redirection after SSL activation.
Optimize your 404 not found page. Try to make it similar to your site layout.
Setup Google Analytics and Google Webmaster tool.
Submit Sitemap XML.
Fix mobile friendly error, if any, with your website.
Fix crawl error, if any. You can find this error in your webmaster dashboard.
Optimize your site loading time. Site loading time should be less.
Setup your site breadcrumbs. It helps visitors to navigate easily.
Link Building 
This is our final step in SEO Strategy. And this is the only step where your site authority started building.
Linking Building can be considered as off-page SEO. Legally meaning of it is earning links. If you have published some good quality and informative content, then some bloggers may mention your site name on his site. So here we can say that you will earn a link.
If this will happen with your site, you will get two benefits
There visitor may come to your website by their referrals
Your site authority will be increase in the sense of search engines.
Some checklists you should follow while you are building a link.
Share your content on social media. It will help you to get traffic from there as well as you may get a free backlink.
Create profile backlinks on different platforms like on Tumblr, Reddit, etc.
Never build random backlinks. First, analyze your competitors.
backlink like domain authority, referring domain count.
Create comment and forum backlink on the good authority website.
Do guest posting on good websites.
Focus on the qualitative backlink, not on quantity.
Disavow bad backlink.
Earn link by producing quality content.
In Link building, this happens like your competitor is getting 20 backlinks from a low authority site and your site is getting four backlinks from the high authority site. Search engine will give preference to Your site because you have powerful and qualitative backlink compared to your competitor.
In the upcoming post we will learn complete process by doing practical stuffs.
Stay tuned 🙂
So I hope you know the complete game behind SEO. If you have any doubt, just do comment.